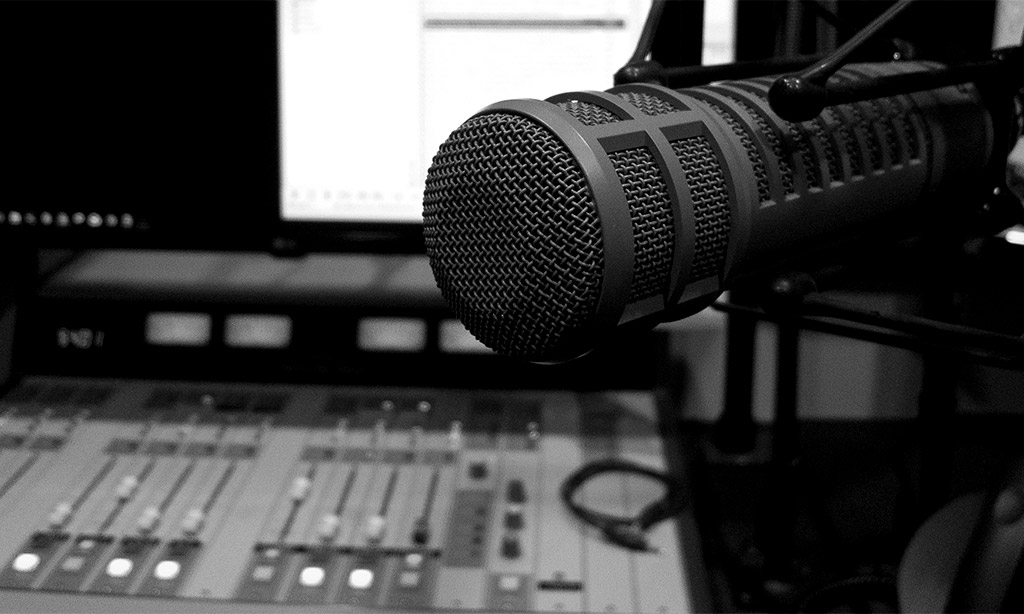 SUBMISSIONS
Submit items for the calendar to 91.3@palatribe.com at least a week before the event.
COMMUNITY CALENDAR
PALA COMMUNITY CALENDAR – the Community Events and Casino Corner portions of this newsletter can be heard three times daily Mon-Sun on Rez Radio, at 7:25a, 12:25p (in Pala Today M-F), and at 5:25p as the "Pala Community Calendar".  Submit items for PCC to 91.3@palatribe.com at least a week before the event.
Summer girls' basketball practice at Pala Fitness Center Tuesdays and Thursdays from 11 to 12:30.  Ages 8 and up.  Contact Anna to sign up.  760 696 0018
Painting and artwork for the Cupeño Animal Alphabet book continues Monday, August 12 from 10a to 4p at Pala Old Tribal Hall with a potluck lunch.  Call the Cupa Cultural Center for details.  760 891 3590.
The annual Rincon Fiesta is Friday, August 16 through Sunday the 18th.  Softball, basketball and horseshoe tournaments, a carnival, peon games, rodeo, and live bands Friday and Saturday.  Everyone is welcome.  For general information, call 760 855 2982
The Valley Center Summer Food Truck Festival is Saturday, August 17 at Bates Nut Farm on Woods Valley Road.  Free admission.  Top gourmet food trucks from all over Southern California, live music by Calico Ridge, pony rides, petting zoo, bounce houses and face painting, and a movie night benefitting the American Cancer Society.  Overnight camping available.  www.BatesNutFarm.biz
There's a Woodstock 50th anniversary celebration at Winston's in Ocean Beach on Sunday, August 18th from 4 to 8p.  Rez Radio's Daisy Sunshine bus will be there and Rez Radio's John Fox will emcee for three live bands – Strange Days, Fish & the Seaweeds and Calamity.  Tickets are $10 at www.Woostock50th.BrownPaperTickets.com
Free bird singing and dancing classes from 4:30 to 6:30p Wednesday, August 21 at the Cupa Cultural Center grounds.  760 891 3590
The rescheduled Harold Siva Sr. fastpitch softball tournament will be Friday through Sunday, August 30 through September 1 at Jim Banks Sports Park.  Men's and Women's double elimination tournaments.  For team registration and other information, contact Tony Ravago.  760 994 8110
An Honoring Traditions Gathering will be held at Pala Rey Youth Camp Saturday, August 31.  Contests, traditional games and workshops beginning at noon.  Bird singing beginning at 4p.  Peon at dusk.  Call the Cupa Cultural Center for information. 760 891 3590
The Valley Center Fight Back 5k run and relay walk benefitting the American Cancer Society is Saturday, September 21 all day beginning at 9a at Bates Nut Farm.  There will also be a silent auction, raffles, live music and food.  http://Main.ASCEvents.org/ValleyCenter5k
The 23rd annual Soboba Pow Wow is Saturday, September 21 all day at the Oaks at Soboba on Castile Canyon Road.  Grand entries at noon and 8p.  Peon at dusk.  It's free and open to everyone.  951 532 9242
Farmer's Market every Sunday from 10 to 3 at Valley Fort Village on South Mission in Fallbrook.  There's also a rummage sale the first Sunday of each month. www.facebook.com/ValleyFortFallbrookFarmersMarket
There's a Farmer's Market every Monday from 3-7p at Lawrence Welk Village off Champagne Blvd north of Escondido.  www.WelkResorts.com
The Cruisin' Grand car show is free for spectators every Friday night from 5 to 9p in downtown Escondido.  https://cruisingrand.com/
Pala Raceway is open Fridays through Tuesdays.  Closed Wednesdays and Thursdays.   For daily hours and other information go to www.Facebook.com/PalaRaceway
Pala Skate Park is open to BMX riders-only from 2p until dusk Wednesdays and Sundays.  All other days are skate boarding only.   Interval Training classes are offered Monday, Wednesday and Friday mornings, and Chair Aerobics classes Tuesday and Thursday mornings.  Call Pala Fitness Center for information on all of these at 760 891 3503
Teen kickboxing classes Tuesdays and Thursdays at 6:30p at Old Tribal Hall.  Youth Brazilian Jiu Jitsu classes Monday, Wednesday and Fridays at 4p at Pala Fitness Center.  Follow the Pala Recreation Facebook page for updates.  Or call Bradly Guachino at 760 802 8574
Basket weaving classes twice a month, Sundays from 2 to 4p at the Pala Old Tribal Hall.  Starter kits are available for purchase or you can bring your own.  Call the Cupa Cultural Center for more information at 760 891 3590
Enrollment is open for Pala Little Feathers Preschool.  Free summer tutoring through mid-August in subjects including math, English, science, and history is available by appointment-only at Pala Library.  GED prep and literacy classes are available.  For more information on all of these programs, call Pala Learning Center at 760 742 1997.
Al-Anon meets Monday evenings at 7:30p and Narcotics Anonymous meets Thursdays at 7p at the Pala Admin building.
Indian Health Council runs a domestic violence support group Tuesday afternoons from 4 to 6:30p.  From noon to 3 on Wednesdays in the Dreamweaver Room, it's Stitch to Wellness – a crafting and discussion group covering different health topics each week.  Tai Chi classes are offered Tuesdays at 9a and Thursdays at 4p.  Child safety seat classes are held the first Monday of each month at 10a.  60 Day Challenge is every Wednesday at 9:30am.  Weight Loss Group is every Thursday at 9:45am.  Diabetes Basics Classes are held in odd months on the 2nd Monday at 3:30p and the 3rd Tuesday at 10a.  All of these are at IHC on Golsh Road in Rincon.  Diabetes Basics classes are also offered at Santa Ysabel on the 1st Monday of every even month.  You can find out more about all of these at http://www.indianhealth.com/events or by calling 760 749 1410 x5246 or x5340
CASINO CORNER
Event listings and info to help you enjoy Pala's own world-class resort http://www.palacasino.com/entertainment/events-schedule/
Click here for poker promotions http://www.palacasino.com/casino/poker/promotions/
Click here for poker tournament calendar http://www.palacasino.com/casino/poker/tournaments-calendar/
The 60 Plus Club at Pala Events Center Tuesdays from 11 to 3p with a live show at 1p
Aug 13 – Andy DiMino, tribute to Dean Martin
Aug 20 – Coral Paradise Band, tribute to Jimmy Buffett
Aug 27 – Smooth Sounds of Santana, tribute to Santana
Sep 3 – Rip Masters History of Rock and Roll
Sep 10 – Buddy Holly Review
Sep 17 – Turn the Page, tribute to Bob Seger
Sep 24 – Heart of Rock & Roll, tribute to Huey Lewis & The News
The Wine Cave – live jazz & acoustic weekends at 7p Fri and Sat, 5p Sun.  Paint and Sip the first Saturday of each month at 1p
Live music nightly at the Center Bar
Pala Events Center
Sat Sep 14 – Moment – Vietnamese concert
Free Friday night tribute concerts:
Aug 9 – Led Zepagain, tribute to Led Zeppelin
Aug 16 – DSB, tribute to Journey
Aug 30 – The Long Run, tribute to The Eagles
Sep 6 – Mick Adams, tribute to The Rolling Stones
Sep 20 – Space Oddity, tribute to David Bowie
Oct 11 – The Everly Brothers Experience, tribute to the Everly Brothers
Starlight Theater
Sat Aug 10 – Purple Reign, tribute to Prince
Sat Aug 24 – comedian Ken Jeong
Sat Sep 7 – Brian Wilson, and The Zombies
Sat Sep 21 – 98 Degrees
Fri Sep 27 – Kenny Loggins
---