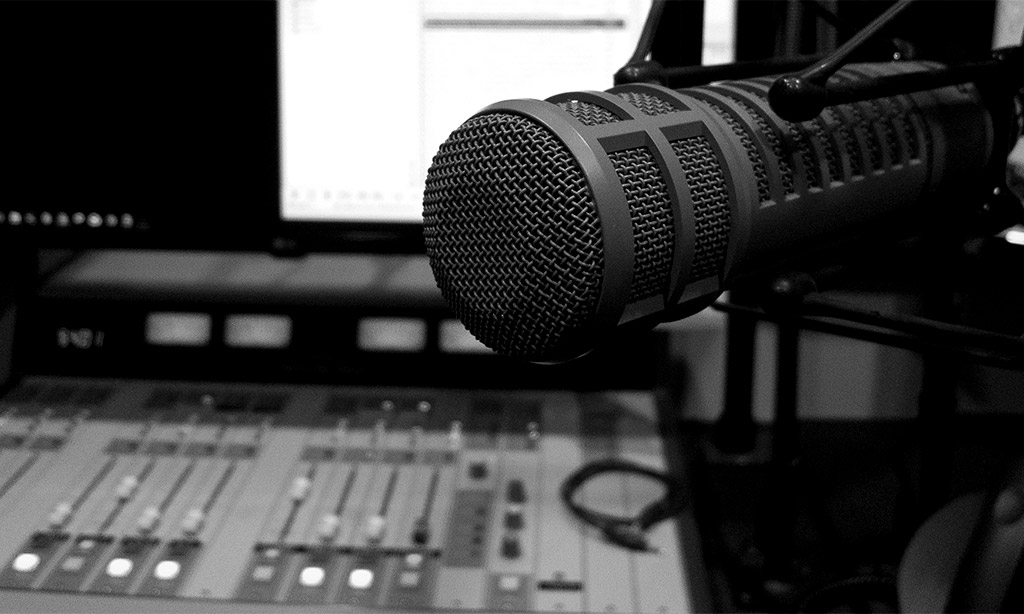 PALA COMMUNITY CALENDAR – the Community Events and Casino Corner portions of this newsletter can be heard three times daily Mon-Sun on Rez Radio, at 7:25a, 12:25p (in Pala Today M-F), and at 5:25p as the "Pala Community Calendar".  Submit items for PCC to 91.3@palatribe.com at least a week before the event.
Indian Health Council is conducting another round of free COVID-19 testing open to the public at several North County locations this month.  Saturday the 19th at IHC Rincon on Golsh Road.  Tuesday, September 22 at Pala Administration building.
Graveside services for Virgil Yazzie will be Saturday, September 19 at 10a at Pala Cemetery with drive-thru lunch provided at Pala Admin building afterwards.  Please observe social distancing and wear a mask.
Memorial services for IHC nurse, Esther Calac-Heller will be Saturday, September 19 from 3 to 5p at Pauma Tribal Hall on Pauma Reservation Road.  It'll be outdoors with mask and social distancing required.  There is limited shade.  Please bring your own chair.  To-go dinner will be provided.
Rosary for Arlene Smith will be Monday, September 21 at 6p at Berry-Bell & Hall Mortuary on N. Vine Street in Fallbrook.  Mass will be Tuesday the 22nd at 10a at Juan Diego Center on Pala Mission Road with burial to follow at her home.  Drive-thru lunch provided at Pala Admin afterwards.  Masks required for all services.
The California Indian Culture and Sovereignty Center at Cal State San Marcos presents a free online screening of "Gather" Friday, September 25 for Native American Day.  The 6p program includes a discussion afterwards about reclaiming spiritual and cultural identity through food sovereignty.  Register online at Story-Spaces.com .
Bates Nut Farm's annual Pumpkin Patch is open now through Halloween.  9a to 5:30p weekdays, 8:30a to 6p weekends.  Choose your own pumpkin from the field, tractor hayrides, straw maze and petting corral.  www.BatesNutFarm.biz
Pala Fire Department has a "You Are Not Alone" program for the benefit of seniors, those who live alone and especially during the current pandemic, for those in high risk categories who must self-isolate.  The program will mainly be volunteers making phone calls to people who sign up to be checked on.  You can also suggest someone who ought to be signed up, but may not know about YANA.  It's for everyone in Pala.  Not just tribal members.  To volunteer, sign up or find out more about Pala's You Are Not Alone program, email yana@palatribe.com or call Pala Fire Department at 760 742 1632.
Farmers' markets are open with face coverings required to shop and work there.  There's a Farmer's Market every Monday from 3-7p at Lawrence Welk Village off Champagne Blvd north of Escondido.  Website www.WelkResorts.com  Wednesdays at Temecula Promenade mall parking lot from 9a to 1p.  https://www.facebook.com/Promenade-Certified-Farmers-Market-139280616138917/ One in downtown Oceanside every Thursday from 9a to 1p.  www.mainstreetoceanside.com/farmers-market There's one in Vista Saturdays from 8a to noon on S. Melrose near the county courthouse. https://www.vistafarmersmarket.com/?no_redirect=true  And the Old Town Temecula Farmers Market is Saturdays from 9a to noon.  https://www.facebook.com/oldtownfarmersmarket/?eid=ARDj6bQehEDs3XsqP3weuOFy5p8yxiagDlt1OIW0d1mz0arUEHgkxFUMXjY-l24kS19uBnRsw4cJDP-p
Fox Raceway in Pala is open with restrictions.  For information go to www.Facebook.com/FoxRaceway , @FoxRaceway on Instagram or www.PalaTribe.com/Business/Fox-Raceway
Pala Skate Park is open with new restrictions, hours and pricing.  No more than ten people will be allowed in the park at once.  Six-foot social distancing will be enforced at all times on the property.  There will be a one-hour limit per skater/per session if others are waiting to enter.  Hours are 2p to 7p Monday through Friday.  11a to 7p Saturday and Sunday.  Rates and the required waiver form are available at the Pala Tribe website.  http://www.palatribe.com/businesses/pala-skatepark/
Pala Fitness Center is open with restrictions.  Hours are Monday through Friday, 6a to 9p.  Saturdays 8a to 4p.  And Sundays 8a to noon.  The pool is closed.   http://www.palatribe.com/businesses/pala-fitness-center/
SUSPENDED TFN – Circuit classes Friday Mornings 6a and 9a (weather permitting as some sessions are hosted outside).  Senior weight training Tuesdays and Thursdays at 9:30a. For details call Pala Fitness Center 760 891 3504
SUSPENDED TFN – Teen kickboxing classes Tuesdays and Thursdays at 6:30p at Old Tribal Hall.  Youth Brazilian Jiu Jitsu classes Monday, Wednesday and Fridays at 4p at Pala Fitness Center.  Follow the Pala Recreation Facebook page for updates.  Or call Bradly Guachino at 760 802 8574.  Bradly is organizing online fitness classes via Zoom every Thursday at 1p.
SUSPENDED TFN – Basket weaving classes twice a month, Sundays from 2 to 4p at the Pala Old Tribal Hall.  Starter kits are available for purchase or you can bring your own.  Call the Cupa Cultural Center for more information at 760 891 3590
The Pala Learning Center's GED prep, literacy classes, K-12 and college tutoring is available remotely via Zoom every weekday from 8a to 4:30p.  Printed packets of studies in more than a dozen classes for students of the Bonsall school district who don't have internet access are available every other Tuesday.  For more information on all of these programs, call Chris Newton at Pala Learning Center at 760 891 3538. cnewton@palatribe.com
Pala Little Feathers Preschool is open for existing students.
Pala Youth Center is open for children age 6 to 18 of tribal employees daily from 10a to 4p.  acantu@palatribe.com
CANCELLED TFN – Al-Anon Monday evenings at 7:30p and Narcotics Anonymous Thursdays at 7p at the Pala Admin building.
MOST REGULARLY SCHEDULED ACTIVITIES ARE BEING POSTPONED OR SUSPENDED TFN at Indian Health Council, which runs a domestic violence support group Tuesday afternoons from 4 to 6:30p.  From noon to 3 on Wednesdays in the Dreamweaver Room, it's Stitch to Wellness – a crafting and discussion group covering different health topics each week.  Tai Chi classes are offered Tuesdays at 9a and Thursdays at 4p.  Child safety seat classes are held the first Monday of each month at 10a.  60 Day Challenge is every Wednesday at 9:30am.  Weight Loss Group is every Thursday at 9:45am.  Diabetes Basics Classes are held in odd months on the 2nd Monday at 3:30p and the 3rd Tuesday at 10a.  All of these are at IHC on Golsh Road in Rincon.  Diabetes Basics classes are also offered at Santa Ysabel on the 1st Monday of every even month.  You can find out more about all of these at http://www.indianhealth.com/events or by calling 760 749 1410 x5246 or x5340
CASINO CORNER
Event listings and info to help you enjoy Pala's own four-diamond Casino, Spa and Resort
Click here for poker tournament calendar https://www.palacasino.com/casino/poker/poker-calendar/
Pala Box Office 1 877 946 7252 or www.startickets.com
AT Pala Casino, Spa and Resort …
Live music nightly at the Center Bar. 
Until further notice, all concerts will be held in the Starlight Theater
Friday Night tribute concerts at 8p
Sep 18 – Yesterday, tribute to The Beatles
Sep 25 – Boston tribute band, Don't Look Back
Oct 2 – Led Zepagain and Doors tribute band Strange Days
Oct 9 – Fan Halen & Pyrosteria, tributes to Van Halen and Def Leppard
Other Starlight Theater shows
Sat Sep 19 – War – SOLD OUT
Sat Sep 26 – La Septima Banda
Sat Oct 3 – Stevie E & the LCB, tribute to Stevie Wonder
Sun Oct 4 at 6p – Mexican ska band, Inspector
Sat Oct 10 – Weekend Dance Explosion tribute to Donna Summer, KC & The Sunshine Band and Madonna
Fri Oct 16 – Felix Cavaliere's Rascals
Sat Oct 17 – Hollywood U2
---