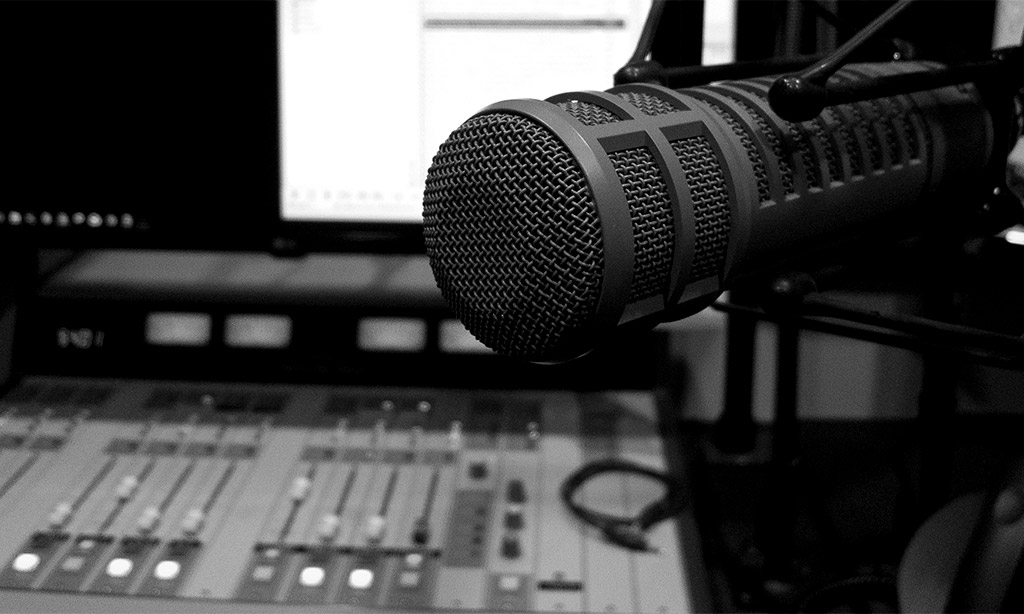 SUBMISSIONS
Submit items for the calendar to 91.3@palatribe.com at least a week before the event.
COMMUNITY CALENDAR
Temecula's 30th anniversary of incorporation celebration is coming up this Sunday.  It'll begin with live music at 2:30p.  Open seating and you'll need to bring your own chairs.  Kids activities and free burgers or hot dogs for the first 1k people.  It'll be in the Civic Quad at Temecula City Hall in Old Town.  Free native language classes in Cupeño, or Pa'enexily every other Tuesday at the Rez Radio studios.  The next one is December 3 from 2:30p to 4:30p
The annual Christmas crafts sale at Helen Crane's house is Friday, December 6 from 9a to 5p, 1270 Remijio Street in Pala.  760 742 1362
The Fallbrook Christmas Parade is Saturday, December 7 at 5p on Main Street in downtown Fallbrook.  Rez Radio's Daisy Sunshine bus is entered.  If you'd like to help decorate Daisy and ride in the parade, contact Eric Ortega.  760 522 0615 eortega@palatribe.com
Lighting of the Pala Remembrance Tree will be Sunday, December 8 at Pala Park at 5p.  Bring folding chairs.  Carols will be sung in Cupeño.
Christmas in the Valley is coming up Friday and Saturday, December 13 and 14 at Bates Nut Farm on Woods Valley Road in Valley Center.  It's free for kids and includes the Voice of the Valley singing contest.  Rez Radio's Daisy Sunshine will be there 4 to 9 Friday along with the arrival of Santa Claus and from 9 to 2 Saturday.  www.batesnutfarm.biz
Farmer's Market every Sunday from 10 to 3 at Valley Fort Village on South Mission in Fallbrook.  There's also a rummage sale the first Sunday of each month. www.facebook.com/ValleyFortFallbrookFarmersMarket
There's a Farmer's Market every Monday from 3-7p at Lawrence Welk Village off Champagne Blvd north of Escondido.  www.WelkResorts.com
Fox Raceway in Pala is open Fridays through Tuesdays.  Closed Wednesdays and Thursdays.   For daily hours and other information go to www.Facebook.com/FoxRaceway
Pala Skate Park is open from 2p until dusk.  Interval Training classes are offered at the Fitness Center Monday, Wednesday and Friday mornings at 8:30a, Chair Aerobics classes Tuesday and Thursday mornings at 9:30a, kids' fitness classes Monday, Wednesday and Fridays at 4p.  The pool is open daylight hours Monday through Friday, 8a to 4:30p Saturdays and 10a to 2p Sundays.  Call Pala Fitness Center for information on all of these at 760 891 3503
Teen kickboxing classes Tuesdays and Thursdays at 6:30p at Old Tribal Hall.  Youth Brazilian Jiu Jitsu classes Monday, Wednesday and Fridays at 4p at Pala Fitness Center.  Follow the Pala Recreation Facebook page for updates.  Or call Bradly Guachino at 760 802 8574
The San Diego Sheriff's Department offers free child safety seat training by appointment Monday, Wednesday and Friday at the North Coastal Sheriff's station.  Call 760 966 3500.
Basket weaving classes twice a month, Sundays from 2 to 4p at the Pala Old Tribal Hall.  Starter kits are available for purchase or you can bring your own.  Call the Cupa Cultural Center for more information at 760 891 3590
Enrollment is open for Pala Little Feathers Preschool.  GED prep, literacy classes, K-12 and college tutoring is available every weekday by appointment from 8a to 5p.  For more information on all of these programs, call Chris Newton at Pala Learning Center at 760 891 3583. cnewton@palatribe.com
Al-Anon meets Monday evenings at 7:30p and Narcotics Anonymous meets Thursdays at 7p at the Pala Admin building.
Indian Health Council runs a domestic violence support group Tuesday afternoons from 4 to 6:30p.  From noon to 3 on Wednesdays in the Dreamweaver Room, it's Stitch to Wellness – a crafting and discussion group covering different health topics each week.  Tai Chi classes are offered Tuesdays at 9a and Thursdays at 4p.  Child safety seat classes are held the first Monday of each month at 10a.  60 Day Challenge is every Wednesday at 9:30am.  Weight Loss Group is every Thursday at 9:45am.  Diabetes Basics Classes are held in odd months on the 2nd Monday at 3:30p and the 3rd Tuesday at 10a.  All of these are at IHC on Golsh Road in Rincon.  Diabetes Basics classes are also offered at Santa Ysabel on the 1st Monday of every even month.  You can find out more about all of these at http://www.indianhealth.com/events or by calling 760 749 1410 x5246 or x5340
CASINO CORNER
Event listings and info to help you enjoy Pala's own four-diamond Casino, Spa and Resort – (Auto Club rating, nine consecutive years) https://www.palacasino.com/entertainment/all-entertainment/
Click here for poker tournament calendar http://www.palacasino.com/casino/poker/tournaments-calendar/
Pala Box Office 1 877 946 7252 or www.startickets.com
The 60 Plus Club at Pala Events Center Tuesdays from 11 to 3p with a live show at 1p
Dec 3 – Jim Curry, tribute to John Denver
Dec 10 – The Corvelles, tribute to the Supremes
Dec 17 – Woodie and the Longboards, tribute to the Beach Boys
Live music nightly at the Center Bar
Pala Events Center
Sat Dec 21 – Winter Ball Vietnamese concert
Sun Jan 5 – Kiss the Bride Show at 11a
Fri Jan 24 – Theresa Caputo Live!
Fri Mar 27 – Dwight Yoakam
Friday night tribute concerts at the Events Center (free to Privileges Card holders):
Dec 20 – Dead Man's Party, tribute to Oingo Boingo
Jan 10 – A Toast to the Rat Pack, tribute to Dean, Frank & Sammy
Jan 17 – Journeymen, tribute to Journey
Jan 31 – Live and Let Die, tribute to Paul McCartney
Feb 7 – The Spazmatics
Feb 21 – The Winhouse Experience, tribute to Amy Winehouse
Feb 28 – Anything for Salinas, tribute to Selena
---