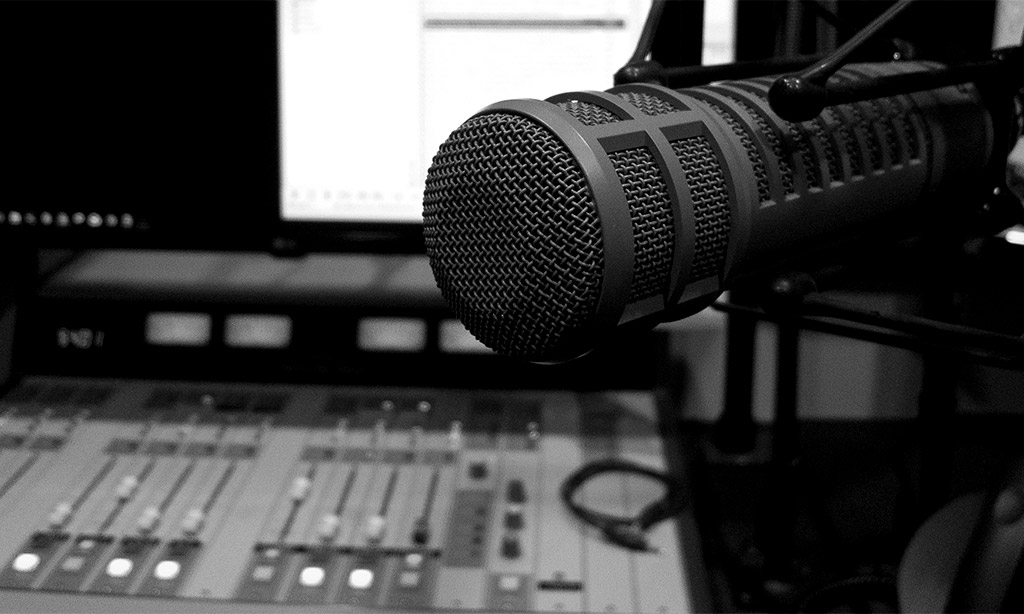 SUBMISSIONS
Submit items for the calendar to 91.3@palatribe.com at least a week before the event.
COMMUNITY CALENDAR
The Community Events and Casino Corner portions of this newsletter can be heard three times daily Mon-Sun on Rez Radio, at 7:25a, 12:25p (in Pala Today M-F), and at 5:25p as the "Pala Community Calendar". 
The San Diego County Fair is open now through July 4 at the Del Mar Fairgrounds.  Closed every Monday and Tuesday in June.  Rez Radio will be there every Friday from noon to 6.  Also Saturday the 15th and Tuesday, July 2.  Listen to Rez Radio and go to www.RezRadio.FM to win tickets to the Fair.  Other ticket and individual event info at www.SDFair.com
San Diego County Parks & Rec is putting on free family movie nights at parks throughout the county Friday and Saturday nights now through October.  "Ralph Breaks the Internet" will be shown at Fallbrook Community Park on Heald Lane at 6p, Friday, June 14.  www.SummerMoviesInThePark.com
The Oceanside MainStreet Independence Parade is Saturday, June 29 beginning at 10a on Historic Highway 101 from Wisconsin Avenue to Civic Center Drive.  www.OceansideParade.com
Farmer's Market every Sunday from 10 to 3 at Valley Fort Village on South Mission in Fallbrook.  There's also a rummage sale the first Sunday of each month. www.facebook.com/ValleyFortFallbrookFarmersMarket
There's a Farmer's Market every Monday from 3-7p at Lawrence Welk Village off Champagne Blvd north of Escondido.  www.WelkResorts.com
The Cruisin' Grand car show is free for spectators every Friday night from 5 to 9p in downtown Escondido.  https://cruisingrand.com/
Pala Raceway is open Fridays through Tuesdays.  Closed Wednesdays and Thursdays.   For daily hours and other information go to www.Facebook.com/PalaRaceway
Pala Skate Park is open to BMX riders-only from 2p until dusk Wednesdays and Sundays.  All other days are skate boarding only.   Interval Training classes are offered Monday, Wednesday and Friday mornings, and Chair Aerobics classes Tuesday and Thursday mornings.  Call Pala Fitness Center for information on all of these at 760 891 3503
Teen kickboxing classes Tuesdays and Thursdays at 6:30p at Old Tribal Hall.  Youth Brazilian Jiu Jitsu classes Monday, Wednesday and Fridays at 4p at Pala Fitness Center.  Follow the Pala Recreation Facebook page for updates.  Or call Bradly Guachino at 760 802 8574
Basket weaving classes twice a month, Sundays from 2 to 4p at the Pala Old Tribal Hall.  Starter kits are available for purchase or you can bring your own.  Call the Cupa Cultural Center for more information at 760 891 3590
Enrollment is open for Pala Little Feathers Preschool.  Free GED and High School math tutoring is available by appointment-only at Pala Library.  For more information on all of these programs, call Pala Learning Center at 760 742 1997.
Al-Anon meets Monday evenings at 7:30p and Narcotics Anonymous meets Thursdays at 7p at the Pala Admin building.
Indian Health Council runs a domestic violence support group Tuesday afternoons from 4 to 6:30p.  From noon to 3 on Wednesdays in the Dreamweaver Room, it's Stitch to Wellness – a crafting and discussion group covering different health topics each week.  Tai Chi classes are offered Tuesdays at 9a and Thursdays at 4p.  Child safety seat classes are held the first Monday of each month at 10a.  60 Day Challenge is every Wednesday at 9:30am.  Weight Loss Group is every Thursday at 9:45am.  Diabetes Basics Classes are held in odd months on the 2nd Monday at 3:30p and the 3rd Tuesday at 10a.  All of these are at IHC on Golsh Road in Rincon.  Diabetes Basics classes are also offered at Santa Ysabel on the 1st Monday of every even month.  You can find out more about all of these at http://www.indianhealth.com/events or by calling 760 749 1410 x5246 or x5340
CASINO CORNER
Event listings and info to help you enjoy Pala's own world-class resort http://www.palacasino.com/entertainment/events-schedule/
Click here for poker promotions http://www.palacasino.com/casino/poker/promotions/
Click here for poker tournament calendar http://www.palacasino.com/casino/poker/tournaments-calendar/
The 60 Plus Club at Pala Events Center Tuesdays from 11 to 3p with a live show at 1p
Jun 11 – Last Train to Memphis, tribute to Johnny Cash
Jun 18 – Alley Cats, America's Doo-Wop show
Jun 25 – Heartache Tonight, tribute to The Eagles
Jul 2 – ABBA L.A., tribute to ABBA
Jul 9 – Matt Mauser, tribute to Frank Sinatra
Jul 16 – Kenny Hale, tribute to Neil Diamond
Jul 23 – The Shagwells, 60s British Invasion music
Jul 30- Woodie and the Longboards, tribute to The Beach Boys
The Wine Cave – live jazz & acoustic weekends at 7p Fri and Sat, 5p Sun.  Paint and Sip the first Saturday of each month at 1p
Live music nightly at the Center Bar
Pala Events Center
Sat Jul 6 – Summer Dream Vietnamese concert
Free Friday night tribute concerts:
Jun 21 – Bonfire, tribute to AC/DC
July 19 – Aeromyth, tribute to Aerosmith
Aug 2 – Yesterday, tribute to The Beatles
Aug 9 – Led Zepagain, tribute to Led Zeppelin
Aug 16 – DSB, tribute to Journey
Aug 30 – The Long Run, tribute to The Eagles
Sep 6 – Mick Adams, tribute to The Rolling Stones
Sep 20 – Space Oddity, tribute to David Bowie
Oct 11 – The Everly Brothers Experience, tribute to the Everly Brothers
Starlight Theater
Thu Jun 13 – Foreigner
Sat Jun 22 – Jo Koy – SOLD OUT
Sat Jun 29 – Latin Legends – El Chicano, Malo, Thee Midniters, and Tierra
Sat Jul 20 – The Happy Together Tour – Turtles, Chuck Negron, Gary Puckett, Buckinghams, Classics IV, and Cowsills
Fri Jul 26 – Styx
Sat Aug 10 – Purple Reign, tribute to Prince
Sat Aug 24 – comedian Ken Jeong
Sat Sep 7 – Brian Wilson, and The Zombies
Fri Sep 27 – Kenny Loggins
---