Pala Today News – 9/21/23
Written by John Fox on September 21, 2023
The following items are part of the award-winning "Pala Today" newscast heard this day at noon on PALA REZ RADIO™ 91.3 FM in Pala.

LOCAL AND REGIONAL HEADLINES
A DUI crash in Pala early yesterday claimed the lives of two people.  Just after midnight, 43-year old Jesus Muñoz from Vista, driving a Nissan Xterra eastbound on Highway 76 at the east end of Pala Mission Road crossed into the westbound lane, into the path of a Rav-4 driven by a 65-year old Vista man.  Pala security cameras captured the accident.  The driver of the Toyota and a 59-year old female passenger died at the scene.  Muñoz was transported to a hospital with non-life-threatening injuries.  A dog in his car was taken by animal control.  Muñoz was later arrested on multiple charges including felony DUI and homicide.  https://www.valleycenter.com/articles/dui-crash-kills-two/
A Riverside Sheriff's correctional deputy, 32-year old Christian Phillip Heidecker of Menifee is accused of engaging in sex acts with female inmates on home detention as part of an extortion scheme.  He was charged yesterday with 18 felony offenses and pleaded not guilty to all. He remains jailed at the Benoit Detention Center in Indio in lieu of $1 million bail. https://patch.com/california/temecula/after-2-rivco-deputies-arrested-1-charged-other-posts-1m-bail
Mosquitoes collected from the north end of Los Peñasquitos Lagoon in Del Mar recently tested positive for West Nile virus.  It's the first sign of the disease in mosquitoes in San Diego County this year and prompted health officials to remind people to protect themselves from insects that can transmit the virus to people.  They recommend following "Prevent, Protect, Report" guidelines including finding and dumping standing water around homes.  https://www.valleycenter.com/articles/dui-crash-kills-two/
Hoping to fend off a winter surge of cases, federal health officials announced that Americans will once again be able to receive free Covid tests by mail.  The website for the program, www.CovidTests.gov will begin accepting orders on Monday. www.NYTimes.com
Tomorrow is Native American Day.  All Pala offices will be closed, so will IHC in Rincon.  Tomorrow's trash pickup is happening today in Pala.
Nice, fall-like weather ahead.  The full forecast is coming up. (below)
COVID-19 BULLETIN BOARD AND RESOURCE LISTINGS – has moved to the end of this newsletter
Mass at Pala Mission Church is broadcast live on Rez Radio 91.3 and streamed live on the Rez Radio App every Sunday at 8a. 
SPORTS 
In Baseball – With just ten days left in the regular season, the Padres rallied past Colorado 3-2 at Petco Park for their seventh straight win.  The visiting Tigers beat the Dodgers 4-2 to avoid a sweep.  Rookie Reese Olson got the win for Detroit.  Arizona routed the visiting Giants 7-1.  The Angels topped the Rays in Tampa 8-3.  The biggest blowout of the day was Texas over the visiting Red Sox 15-5.  The Rangers had four home runs and remain a half-game behind the AL West first place Astros who edged Baltimore 2-1.  Washington was equally dominant over the visiting White Sox, 13-3.  Seattle and Texas are the likely second and third Wild Card teams in the American League. They beat the A's 6-3.  Tampa has already clinched the first AL Wild Card.  Philadelphia is close to clinching an NL Wild Card with their 6-5 ten-inning win in Atlanta yesterday.  Arizona pretty much has a lock on a Wild Card.  The other NL Wild Card is a contest between Miami and the Cubs. The Padres will maintain their win streak today.  They have today off.  The Dodgers host the Giants, whom the Padres now trail for third place by just a game and a half.  Colorado and Arizona are off today.  The Angels are at Tampa Bay, Milwaukee at St. Louis who were eliminated from playoff contention yesterday, and Philadelphia hosts the Mets along with five other games.   
The Detroit Tigers have hired Jeff Greenberg as their new general manager.  He'd been associate general manager of the NHL's Chicago Blackhawks the past two seasons after spending a decade with the Chicago Cubs. https://www.espn.com/mlb/story/_/id/38453986/tigers-hire-ex-blackhawks-cubs-exec-jeff-greenberg-gm
In the NFL – Week 3 begins tonight with the New York Giants playing the 49ers at Levi's Stadium in Santa Clara.  It'll be streamed-only on Prime Video.   Sunday's games include the Chargers at Minnesota at 10a on Fox and the Raiders hosting Pittsburgh at 5p on NBC.  The Rams will be one of this week's Monday night games.  They'll play Cincinnati, who have quarterback Joe Burrow listed as day-to-day with a right calf injury.  He'd aggravated an injury first suffered in training camp in the final offensive drive of last week's loss to Baltimore. https://www.espn.com/nfl/story/_/id/38454720/joe-burrow-remains-day-day-bengals-continue-monitor-qb
The Rams have traded running back Cam Akers to Minnesota for a conditional swap of 2026 draft picks. https://www.pressenterprise.com/2023/09/20/rams-trade-rb-cam-akers-to-minnesota-vikings/
In college football – Things are going to get interesting in Week 4.  There will be multiple games pitting undefeated teams against each other including #22 UCLA at #11 Utah at 12:30p Saturday on Fox.  #10 Oregon hosts #19 Colorado at 12:30p on ABC.  #15 Ole Miss will be at #13 Alabama, who fell to that place on an upset loss a week ago.  That game will be on CBS at 12:30p.  #14 Oregon State is at #21 Washington State at 4p on Fox. #6 Ohio State is at #9 Notre Dame at 4:30p on NBC.  #24 Iowa is at #7 Penn State at 4:30p on CBS.  https://www.espn.com/college-football/schedule
In the NHL – The preseason begins tomorrow night with the Kings against Arizona in the NHL Global series in Australia.  St. Louis joins the mix with the other two for three more games Saturday.  The rest of the league beings Sunday.
In Major League Soccer – LAFC is at Philadelphia Union on Saturday
In Professional Rugby –
In Golf – no tournaments the next two weeks
In Racing – NASCAR at Texas Motor Speedway on Sunday
In Local High School Sports:
Bonsall – no scheduled games until next week
Great Oak – girls' golf hosting Temecula Valley at 3p; girls' tennis against Vista Murrieta at 3:15p, varsity hosting, JV away; field hockey at Huntington Beach at 3:30p; girls' volleyball hosting Temecula Valley at 5p; Tomorrow – varsity field hockey at University City at 5p; Saturday – freshman girls' volleyball at Edison at 8a
Fallbrook – girls' tennis against Mission Hills at 3:30p, varsity hosting, JV away; boys' water polo hosting Oceanside at 4p; Tomorrow – the first of two days of field hockey at a tournament in Rancho Bernardo and girls' volleyball at Mission Vista at 4:30p
Valley Center – girls' golf against Ramona at San Vicente at 3p; girls' varsity tennis at Oceanside at 3:30p; girls' volleyball at Rancho Buena Vista at 4:30p; Tomorrow – girls' varsity tennis hosting Orange Glen at 3:30p; football at Imperial at 4:30p
BUSINE$$
As of midday trading on Wall Street, stocks were down.  The Dow fell 4 tenths of a percent.  The S&P 500 was down almost 9 tenths.  And the NASDAQ was down a full percent.  Gold fell $27.40 on the Comex to $1,939.70.  West Texas Intermediate Crude oil futures were up 16 cents to $89.79 after a sharp drop yesterday.  Still, pump prices are showing big jumps at some stations this week.
The average price for a gallon of regular in San Diego County today is up only a penny from yesterday.  But the weekly increase has been dramatic – up 35 cents to $5.92.  That's 66 cents more than one month ago.  Nationwide, the pump price has barely budged at $3.83 – only a penny more than one month ago.  The average in Riverside County is $5.81 – up 2 cents from yesterday, 35 cents over the past week, and 63 cents from one month ago.  Today's lowest local price is $5.19 at Horizon Fuel in Valley Center.  In southwest Riverside County, it's $5.48 at Murrieta Sam's Club.  The local Costcos are about 11 cents higher today. https://www.riversidegasprices.com/Map_Gas_Prices.aspx
The Federal Reserve left interest rates alone following the end of yesterday's meeting, but left open the possibility of another increase before the end of this year. www.marketwatch.com
In Washington, hard-right Republicans again defied House Speaker Kevin McCarthy and blocked a Pentagon spending bill today.  Without some consensus soon on a stopgap funding measure, there'll be a government shutdown after the end of this month.  As of the start of the week, none of the 12 annual appropriations bills had cleared Congress. https://www.nytimes.com/2023/09/17/us/politics/mccarthy-gop-spending-impasse.html
On the labor strike front, Ford reached a tentative deal to avoid a second auto workers strike at its Canadian plants.  Back in the U.S., talks continue, but the autoworkers strike may expand tomorrow.  In Hollywood, the Writers Guild will meet with producers again today after an "encouraging" bargaining session yesterday.  That strike is now in its fifth month.  www.morningbrew.com
Disney announced this week that it will spend $60b spiffing up its theme parks and cruise line over the next ten years.  That's double what it spent in the past decade.  They can certainly afford it after rebounding big from the pandemic.  Disney is expected to generate about $10b in profit this year.  That's five times what they earned ten years ago.  Though attendance at domestic parks is still below pre-pandemic levels, its international parks are booming.  Worldwide, about 121m people visited a Disney park last year. www.morningbrew.com
Media mogul Rupert Murdoch is retiring from the board of directors of both Fox and News Corp., leaving his son Lachlan in charge.  www.NYTimes.com
LIFESTYLE / GREEN LIVING
New this weekend at the movies, a true story comedy-drama about the fortunes won and lost overnight in GameStop stock trading.  It stars Shailene Woodley, Paul Dano and Seth Rogen.  And Jason Statham and Andy Garcia star in "The Expendables 4". https://www.riversidegasprices.com/Map_Gas_Prices.aspx
Remember Bob Ross, host of "The Joy of Painting" on PBS in the 1980s and early 1990s and his happy little trees?  He made painting look so simple as he whipped out canvas after canvas – over a thousand of them in the eleven seasons of the show.  His soothing painting instructions regained popularity during the pandemic to the point that he became the most-Googled artist, ahead of even Andy Warhol and Picasso according to the gallery that's expected to auction off the very first painting Ross did on TV for an amount somewhere in the neighborhood of $10m. www.morningbrew.com
Although this past summer was the hottest ever in the Northern Hemisphere, and some daily temperature records were broken in Palm Springs and Anaheim, overall this was the coolest June, July and August in California since 2011.  According to the Western Regional Climate Center, the northern third of the state was warmer than usual due to a lingering high-pressure system in the Pacific Northwest.  Low pressure systems and the cooling effect of Hurricane Hilary kept Southern California cooler than normal with many beach cities staying a lot cloudier than usual.  It was actually a big relief after three consecutive summers that were all among the 10 hottest on record.  And it was still historically warm.  It only seemed cool because we're becoming used to hotter weather.  The summer of 2023 ranks #34 in the past 129 years of weather tracking.  Eight of the ten warmest summers in SoCal have all come since 2006.  www.NYTimes.com
On this day in music history – September 21, or as Earth Wind & Fire refers to it, "That 21st night in September" …
1963, Bobby Vinton began the first of three weeks at #1 with "Blue Velvet".
In 1968, the Jimi Hendrix Experience released their version of Bob Dylan's "All Along the Watchtower".  Dave Mason from Traffic and Brian Jones from The Rolling Stones both played on the Hendrix version.
On the same day, Deep Purple topped out at #4 with their first US single, "Hush".
And Jeannie C. Riley was at #1 with "Harper Valley PTA".  Riley won the Best Female Country Singer Grammy for 1968.
In 1970, Freda Payne was at #1 with "Band of Gold".
In 1974, Barry White hit #1 with "Can't Get Enough of Your Love Baby", his first and only chart topper.
Meanwhile in Britain, one-hit-wonder Carl Douglas was at #1 with "Kung Fu Fighting", a song that had been recorded in 10 minutes and originally released as a B-side.  It went on to sell 10m copies.
In 1977, Meat Loaf released his second studio album and first collaboration with composer Jim Steinman and producer Todd Rundgren.  Although the first single from the album, "You Took the Worlds Right Out of My Mouth" failed to chart, other singles did and the album went on to become one of the biggest sellers of all time at over 43m copies.
In 1980 while on tour, Bob Marley collapsed while jogging in New York's Central Park.  He was diagnosed with cancer and played his last concert ever two nights later in Pittsburgh.
In 1985, Madonna was at the top of the charts with "Like a Virgin".
On the same day, thanks to heavy music video airings on MTV in which MTV got a plug for its slogan, "I Want My MTV", Dire Straits' "Money for Nothing" became the group's first #1 single.
In 1986, the National Inquirer published a picture of Michael Jackson in an oxygen chamber with a story claiming the singer had a bizarre plan to live to be 150 years old.
In 1987, jazz bass player Jaco Pastorius from Weather Report died from injuries sustained in a fight with a bouncer at a Florida night club from which he'd been banned.
In 1992, Parlophone Records released Radiohead's first single, "Creep".
In 2007, Snopp Dogg was sentenced to three years' probation and 160 hours community service after pleading guilty to carrying a collapsible baton in his carry-on bag at John Wayne Airport.
Born this day in …
In 1934, singer, songwriter, musician, poet, painter and novelist Leonard Cohen.
In 1943, David Hood, bass player with the studio band, the Muscle Shoals Rhythm Section who worked with Cat Stevens, Paul Simon, Bob Seger, Traffic, Etta James, Willie Nelson and others.
In 1947, Don Felder from the Eagles
In 1954, Phil Taylor from Motorhead
In 1967, country singer Faith Hill and Tyler Stewart, drummer with Barenaked Ladies
In 1972, Liam Gallagher from Oasis.
https://www.thisdayinmusic.com/search/?keyword=&date=21&month=9
Other celebrity anniversaries today …
Comedienne, writer, actress and game show panelist, Fannie Flagg is 79
Actor Bill Murray is 73
Actor and variety show host Dave Coulier is 63
Actress Nancy Travis is 62
Actor Rob Morrow, best known as Dr. Fleishman from TV's "Northern Exposure" is 61
Actress Cheryl Hines is 58
Actress Ricki Lake is 55
Actor and TV show host Alfonso Ribeiro is 52
Actor, director Luke Wilson is 52
Among those who've passed, author H.G. Wells was born on this day in 1866
Cartoon animator Chuck Jones was born in 1912
Cartoon animator Jay Ward was born in 1920.
Actor Larry Hagman was born in 1931.
http://www.davesfunstuff.com/a-dd/2080-date0921.htm
Programming on Rez Radio 91.3 is made possible in part by the Pala Band of Mission Indians and donations from listeners like you.  Call 760 742 4200 or email 91.3@palatribe.com for details on contributing to community radio in Pala.
Call the Pala Fire Department at 760 742 2632 before starting any open fires to get the day's Cal Fire and APCD recommendations.  Fire Department permits are required for any burning on Pala tribal land.
Pala seniors' lunch menu for tomorrow (9/22) – the kitchen and all Pala tribal offices will be closed in observance of Native American Day
The Pala Band of Mission Indians has employment opportunities including full time and part time.  For a list, go to http://www.palatribe.com/community/jobs/ 
Friend/like us on Facebook:  http://www.facebook.com/RezRadio for the lighter side.  Follow us on Twitter http://twitter.com/RezRadioFM for news updates.
Listen to Rez Radio just about anywhere and access all Rez Radio assets with the free Rez Radio App, available at Google Play and the Apple Store.
A transcript of this newscast will be available at our website, www.RezRadio.FM and on the Rez Radio App an hour or two after broadcast.
WEATHER
Pala Weather – sunny with a high of 72 this afternoon … mostly cloudy and 75 tomorrow … 79 Saturday … 80 Sunday through Tuesday after patchy morning fog clears … sunny and 82 Wednesday … overnight lows, 54 tonight … 56 tomorrow night … 53 Saturday night … 54 Sunday and Monday nights .. 55 Tuesday night
(click HERE for current conditions in Pala)
FIRE PERMITS
Call the Pala Fire Department at (760) 742-1632 before starting any open fires to get the day's Cal Fire and APCD recommendations. Fire Department permits are required for any burning on Pala tribal land.
---
PALA
The Pala Band of Mission Indians has a number of part-time and full-time employment opportunities.
---
SOCIAL MEDIA
Friend/like us on Facebook: www.facebook.com/RezRadio
Follow us on Twitter: twitter.com/rezradiofm
LISTEN TO REZ RADIO
Rez Radio Website – Listen to Rez Radio 91.3 through your browser at RezRadio.fm.
iHeartRadio Website – Listen to Rez Radio 91.3 through your browser at iHeart.com.
iHeartRadio Apps – Download the free iHeartRadio music app for iOS, Android, Windows, and participating car, home, and portable devices. Once the app has been downloaded, search for "Rez Radio" and save us as your favorite.
TuneIn Website – Listen to Rez Radio 91.3 through your browser at Tunein.com.
TuneIn Apps – Download the free TuneIn music app for iOS, Android, Windows, and participating car, home, and portable devices. Once the app has been downloaded, search for "Rez Radio" and save us as your favorite.
AudioNow – Provided by AudioNow, listen to Rez Radio 91.3 anywhere there is phone service by dialing (712) 775-5748.  There is no cost for the service, but calls will use mobile plan minutes. If you're calling from a landline, normal long distance charges will apply.
---
COMMUNITY CALENDAR
The Community Events and Casino Corner portions of this newsletter can be heard three times daily Mon-Sun on Rez Radio, at 7:25a, 12:25p (in Pala Today M-F), and at 5:25p as the "Pala Community Calendar". Submit items for the calendar to 91.3@palatribe.com at least a week before the event.
You can view the events on the Calendar page.
---
SHOWS
You can find a wide-range of Pala Rez Radio programming on our Shows page.
---
RESOURCES
The Pala Band of Mission Indians and Rez Radio gathered this list of resources as a courtesy and offers no guarantee of accuracy. Please contact us if you find an error or if any link needs to be updated.
Check out the list of information on our Resources page.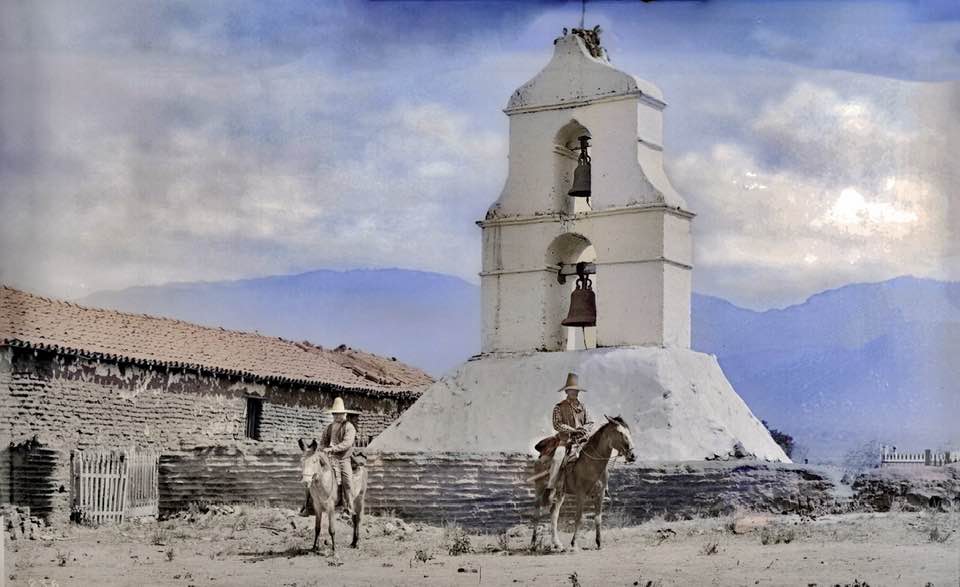 ---